Greetings Earthlings!
We challenge YOU to make and share YOUR WAY of creating Racing or Adventure levels in Big Bang Racing! Submit a
mind-blowing video
of your level creation process that will stand out from the crowd!
It's your time to shine! Become a trend-setter in level creation and join Big Bang Racing builder community
Besides the fame and glory you have a chance to win awesome prizes that will boost your creativity to a new level.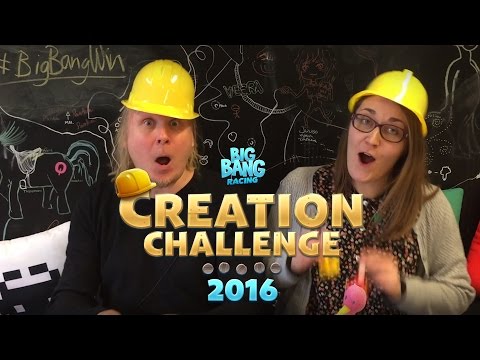 RULES OF THE CHALLENGE:
- Create
an awesome video
showing and describing your creative process of building Racing or Adventure levels in Big Bang Racing.
- You can edit your video if you want – Use voice over, music, time-lapse or other effects!
- Recommended maximum video length is 10 minutes.
- Upload the video to your own YouTube channel
- Add
#BigBangWin
, your Unique Player ID and the level URL link to the video description (Copy and paste Level URL from the share icon in your Level List in Big Bang Racing)
- Submit your entry using the form at
http://bit.ly/challengeBBR
- You can create as many videos as you like! And remember to share your videos with your friends!
- Winners of each category (Racing & Adventure) get an iPad Pro and an Apple Pencil! (winners chosen by Traplight)
Find more level creation tips or ask for help from your fellow builders on Big Bang Racing forum:
http://forum.bigbangracinggame.com/categories/creation-challenge-2016
Follow the Creation Challenge on Big Bang Racing social media:
https://www.facebook.com/BigBangRacingGame/
https://www.instagram.com/BigBangRacingGame/
https://twitter.com/BBangRacing/
Hot hashtags:
#BigBangWin
#BigBangRacing